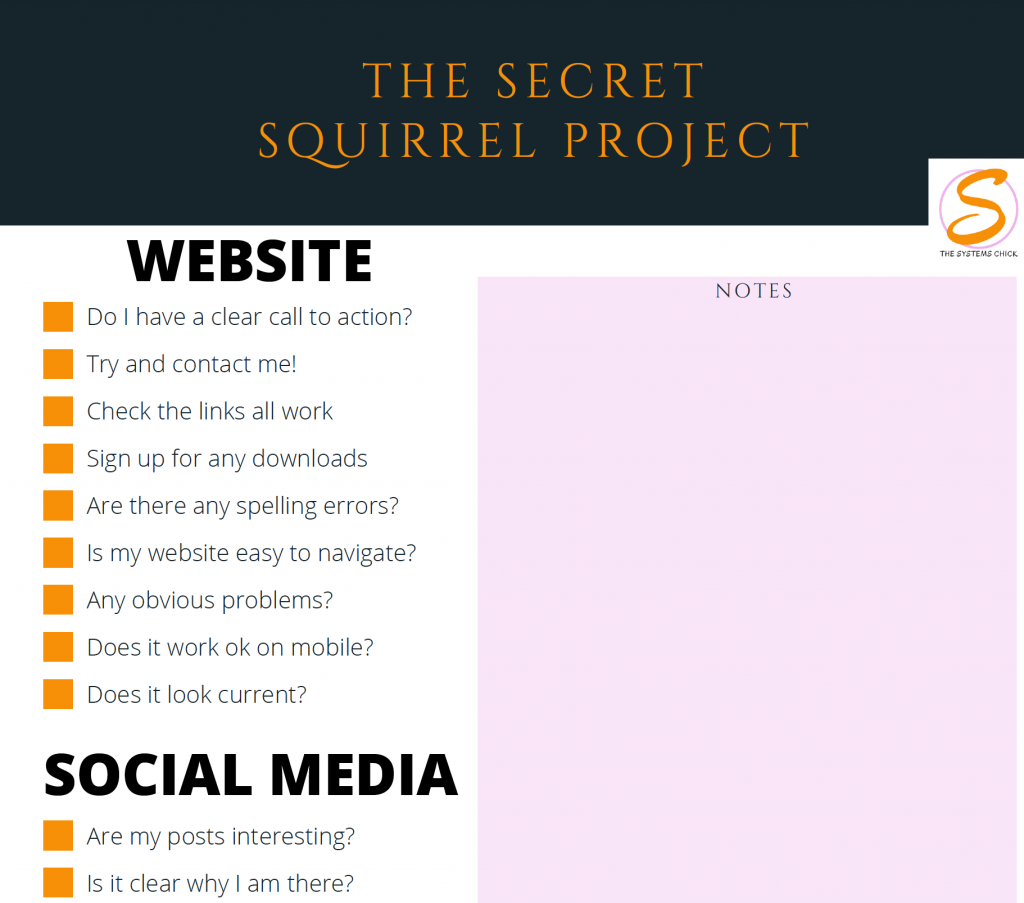 I think that many of us have had to take a good, hard look at how we position ourselves online with the current world situation. And some of us may be wondering what on earth we can do to get people to notice our offerings.
Fear not. There are things we can do RIGHT NOW to help boost our businesses. And these things don't have to be difficult.
One thing I've learned over the years is that you don't often notice your own mistakes. And also that you are too close to your own branding to be objective. It's a bit like when the estate agent comes round and says your house isn't going to sell because you've covered everything in your favourite flour-de-lys flock wallpaper. It might be heaven on earth to you but if it's not attracting your target market there's no point in going up for sale.
So, if you want a simple way to see what tweaks you can make to your online presence, I want you to appoint a 'secret squirrel'. In other words, someone that you trust, who is objective but not too close to what you do (such as your partner etc) who can become your social spy. If you have staff do NOT share this with them as one of the activities may include calling your office number!

Their role is to spend a little bit of time investigating what you do online and giving you some feedback. I've attached a form that you can give them to facilitate this so it's easy for them to do. All you need to do is to tick the online areas that you operate in, and provide those details so it's easy to find you, add a date that you'd like it completed by and send it on to your Secret Squirrel.
You might need to attach a little incentive to this, or why not 'swap' the task with another business owner so that you do it for each other? Pass the form around to any of your contacts who think might need it too. Sharing is caring, right?

You have an amazing opportunity to create a working life that you love right now, no matter what is going on in the world. Grab it with both hands. Download the file now and get started!